Upstairs Circus is Hiring Creative Assistants!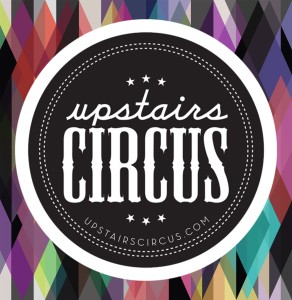 Upstairs Circus is Hiring Creative Assistants for both our LoDo and DTC locations!
Are you a D.I.Y. Project Loving, Pinterest Addicted Creative who has Service Industry Experience?
We've got the job for you!
Upstairs Circus is looking for a part-time Creative Assistants to help patrons at Project Socials, events and to assist with other shop duties, including project prep.
Upstairs Circus is a creative entertainment venue (bar-meets-art studio). The slogan "Create, Drink & Be Merry" covers it all: Upstairs Circus patrons make D.I.Y. projects, enjoy libations and have a great time while doing both. See our website to learn more about Upstairs Circus. See: www.upstairscircus.com
Responsibilities May Include:
– Provide excellent customer service to all patrons
– Checking customers into Project Socials
– Welcoming patrons and directing them as needed
– Act as a "Project Assistant" to patrons in the shop, giving tips and tricks to customers to ensure each patron leaves happy with a successful project
– Hand out project kits and tools
– Bring a sense of liveliness to events
– Shop and bar set-up and clean-up
– Act as a bartender when needed
– Responsible liquor service, including beer, wine and cocktails
– Work various daytime retail hours and normal night and weekend hours
– Preparing project kits and tools for patrons (some at off-site office location)
– Inventory assistance
Requirements:
– Available nights and weekends (specifically Saturday)
– Service industry experience (server or bartender preferred)
– 21 years or older
– Friendly and outgoing personality
– Responsible self-starter
– Problem solver
– Must love all things Art, Design and D.I.Y. related
– TIPS Certification (can be taken once hired)
To apply, please send the following to work@upstairscircus.com by April 29:
– Picture of a DIY, art or design project you have completed
– Resume and cover letter (or cover email)
– In the subject line of your email, please write DTC or LoDo, depending on the location you would like to work at.
INCOMPLETE APPLICATIONS WILL NOT BE CONSIDERED.
LOCAL CANDIDATES ONLY.
LoDo Location: 1500 Wynkoop St. #100, Denver, CO 80202
DTC Location: 5370 Greenwood Plaza Blvd #106, Greenwood Village, CO 80111