Upstairs Circus MPLS is Hiring!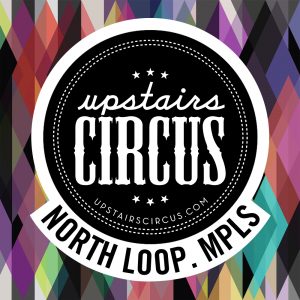 Upstairs Circus MPLS is Hiring Creative Assistants for our new North Loop location, opening in July!
Are you a D.I.Y. Project Loving Maker who has Service Industry Experience?
We've got the job for you!
Upstairs Circus is looking for part-time Creative Assistants to help patrons at Project Socials, events and to assist with other shop duties.
Upstairs Circus is a creative entertainment venue (bar-meets-art studio). The slogan "Create, Drink & Be Merry" covers it all: Upstairs Circus patrons make D.I.Y. projects, enjoy libations and have a great time while doing both. See our website to learn more about Upstairs Circus. See: www.upstairscircus.com
Responsibilities May Include:
– Provide excellent customer service to all patrons
– Checking customers into Project Socials
– Welcoming patrons and directing them as needed
– Hand out project kits and tools
– Act as a "Project Assistant" to patrons in the shop, giving tips and tricks to customers to ensure each patron leaves happy with a successful project
– Bring a sense of liveliness to events
– Act as a bartender when needed
– Shop and bar set-up and clean-up
– Responsible liquor service, including beer, wine and cocktails
– Work various daytime retail hours and normal night and weekend hours
– Preparing project kits and tools for patrons
– Inventory assistance
Requirements:
– Available nights and weekends (specifically Saturday)
– Service industry experience (server or bartender preferred)
– 21 years or older
– Friendly and outgoing personality
– Responsible self-starter
– Problem solver
– Must love all things Art, Design and D.I.Y. related
– Responsible Liquor Service Certification (can be taken once hired)
To apply, please send the following to mplswork@upstairscircus.com:
– Picture of a DIY, art or design project you have completed
– Resume and cover letter (or cover email)
– Please write your name and "Application" in the subject of the email (i.e. Joe Schmo Application)
INCOMPLETE APPLICATIONS WILL NOT BE CONSIDERED.
Minneapolis Location: 125 N Washington Avenue Suite B, Minneapolis, MN 55401