THE NUTS AND BOLTS
OF OPENING A CIRCUS
Yup. It's true. The O.G. Shop-Class-Meets-Bar concept- Upstairs Circus- is franchising.
Below are details to help you understand what it means to become a Ringmaster of your own Upstairs Circus location – and the specifications required to join our Ringmaster Society.
Already read all of this and ready to get started? Jump to our Questionnaire below!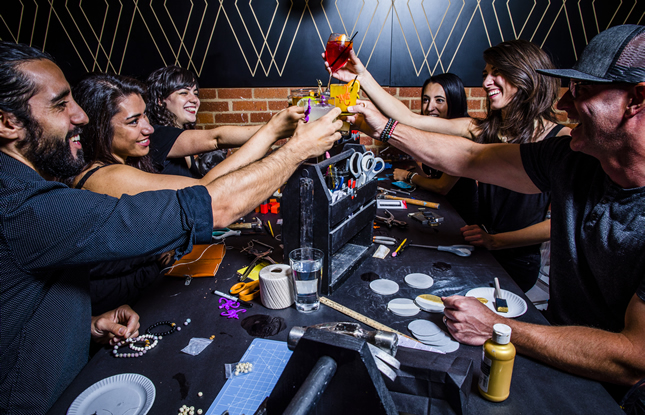 CREATE, DRINK & BE MERRY®
Create a Masterpiece. Indulge in Cocktails. Laugh with Friends™
Upstairs Circus is an entertainment venue- a bar-meets-shop-class concept- where people can attend "Project Socials" to create modern D.I.Y, leather working, woodworking, jewelry making, art, and design projects in a social, bar environment. Upstairs Circus gives patrons the time, supplies, tutorials and assistance to make spectacular projects- then adds in libations and merriment for a full-sensory, going-out experience.
Upstairs Circus gives individuals: a place for a creative evening out on the town; a place to host events in a creative space (Bachelorette Parties, Wedding Showers, Baby Showers, Birthday Parties, Corporate Events, Networking Events, Non-Profit Events), usable skills and good memories as outcomes of the Project Socials they attend.
Upstairs Circus was created by Co-Founders Kelly and Matt Johannsen by mixing- a passion for design and creating, with an enthusiasm for engaging in meaningful experiences- and by sprinkling those passions with a love of laughter and genuinely good times. Upstairs Circus was created with a simple purpose: to do more when going out; to engage more, create more, experience more, socialize more, learn more and, at the end of it all, to enjoy life, more.
Upstairs Circus is the original concept in what has turned into a new vertical- a maker space or DIY creation space, that is infused with a bar and bar atmosphere. It is the first of its kind; mixing self-lead creating with libations and will continue to be the leader and constant inventor within its vertical.
As with starting any new concept, starting Upstairs Circus, and believing it would be successful, was a leap of faith. Co-Founders Kelly and Matt Johannsen worked at the concept- evolved it, developed a brand around it, and created authentic experiences for each customer who walked through the door- relentlessly. As a result, patrons and the surrounding community embraced this crazy concept, and this crazy concept called Upstairs Circus gained popularity, acceptance and started to grow.
"Today, Upstairs Circus continues to grow, flex, stretch, evolve and expand. We believe we have a great idea in our concept- and we believe it is well-executed. We will continue to find ways to lead, excel and develop this passion we have and business we have, further. We have always said: "we don't know what we're doing, but we're doing it anyways", and while we know more now than we used to, we will always continue to push further, outside our comfort zones, to strive to be better than we were yesterday and to keep. on. CREATING."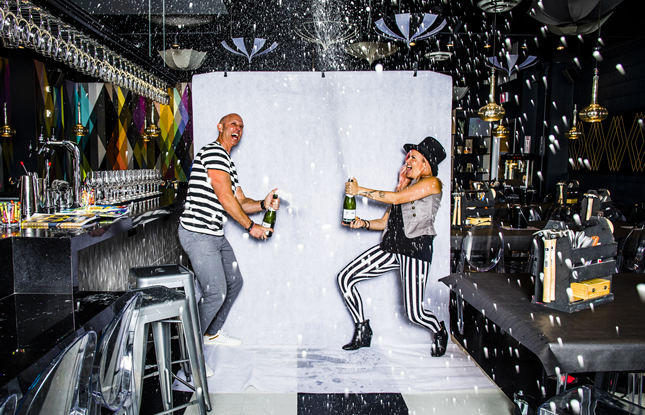 So you want to become a Ringmaster! Below are some of the qualifications we look for in prospective Ringmasters:
Net worth of $250k+
Liquidity (or access to liquid capital) of $125k+
Credit score of 700+
Willingness to put in the work! We require our franchisees are owner-operators (or have a Managing Partner) and work in their Upstairs Circus for a period of at least one-year.
Desire to Open a Circus in a major metro area with a population of ~2 million or more
Experience and a history of success working in the hospitality and/or service industry
Motivated self-starter
Dedication to rock-star customer service
Energy and enthusiasm
Problem solving and reverse-engineering skills
A passion and eye for handmade, high-quality goods
A love of entertaining and having good-times
We're looking to open Upstairs Circuses across the United States! Our target markets for opening Upstairs Circuses are: large metropolitan cities with populations of about 2 million or more. Upstairs Circuses will ideally be placed in urban settings that are well-known as a dining and entertainment destinations.
There are a lot of opportunities available for bringing the Circus Train to you! With that said, there are certain markets that are already being developed by us, or by existing franchisees exclusively. These locations are marked on our map. All other large metropolitan areas are up for grabs!

EXCLUSIVE CORPORATE MARKET

EXCLUSIVE FRANCHISE MARKET

OPEN MARKET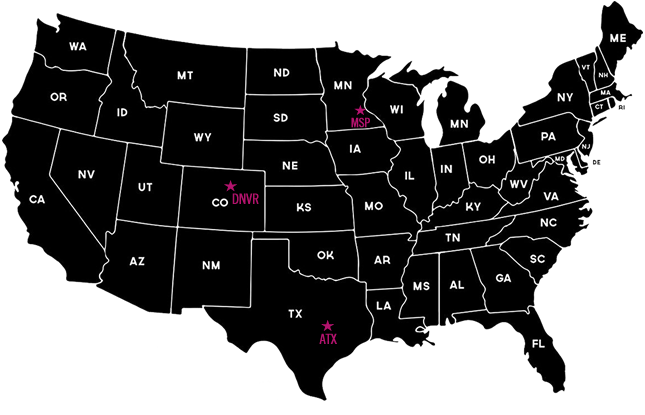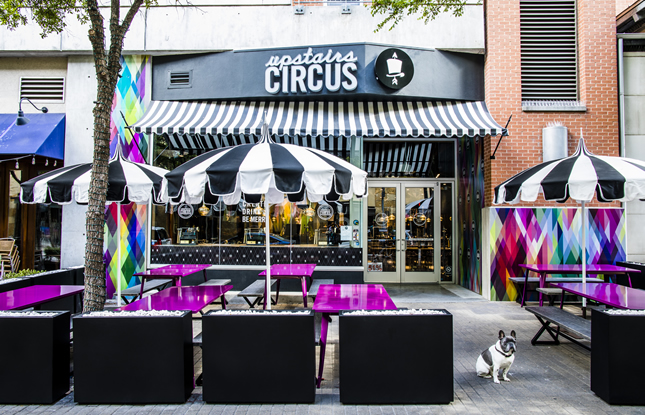 Opening a Circus- while a delightful experience- ain't no joke! It takes a lot of hard work AND monetary commitment. There is a range of start-up costs in the table below; expenses like construction and liquor licensing will vary from location to location, hence the spread. Alas, this table will give you a general idea of the initial financial commitment required to open an Upstairs Circus.
| | |
| --- | --- |
| TYPE OF EXPENDITURE | AMOUNT RANGE |
| Initial Franchise Fee | $35,000 |
| Build-out Costs (Leasehold Improvements, Architecture, Engineering, Furniture, Fixtures, Equipment, and Signage) | $253,100 – $389,700 |
| Computer, Software & POS Systems | $3,000 – $4,400 |
| Opening Inventory | $35,000 – $45,000 |
| Rent, Security & Utility Deposits | $12,500 – $22,000 |
| Professional Fees, Business Licenses, Permits & Insurance | $11,000 – $34,850 |
| Other Misc. Expenses (Pre-Opening Travel, Printing, Office Supplies, Grand Opening Marketing) | $8,300 – $9,800 |
| Additional Funds | $30,000 – $50,000 |
| ESTIMATED START-UP COST RANGE: | $387,900 – $590,750 |
We infuse each and every Upstairs Circus with proven processes, our brand personality and a certain circus-y magic. As a franchisee you get access to the je ne sais quoi that we have cooked up, tested and refined, including:
Our brand methodology and practices (and assistance carrying these out)
Thorough training for owners and additional managers
Location is key! We assist in location selection assistance, including lease review.
Environmental design and architecture access and assistance to help your Upstairs Circus run like a well-oiled, clean, spectacular machine
Rights to sell our projects and project kits, which are proprietary and have been been protected by copyright
Supply chain management and inventory systems assistance
Integration into our easy-to-use web site and reservation systems
On-site opening assistance
Store Playbook (Operations Manuals) to assist you through the day-to-day running of your business
Local and nationwide marketing assistance
And more!